Call us at +60 3 2787 9168
Statutory Form Generation
Automatic and accurate monthly and year-end (E/EA) form generation.
Learn More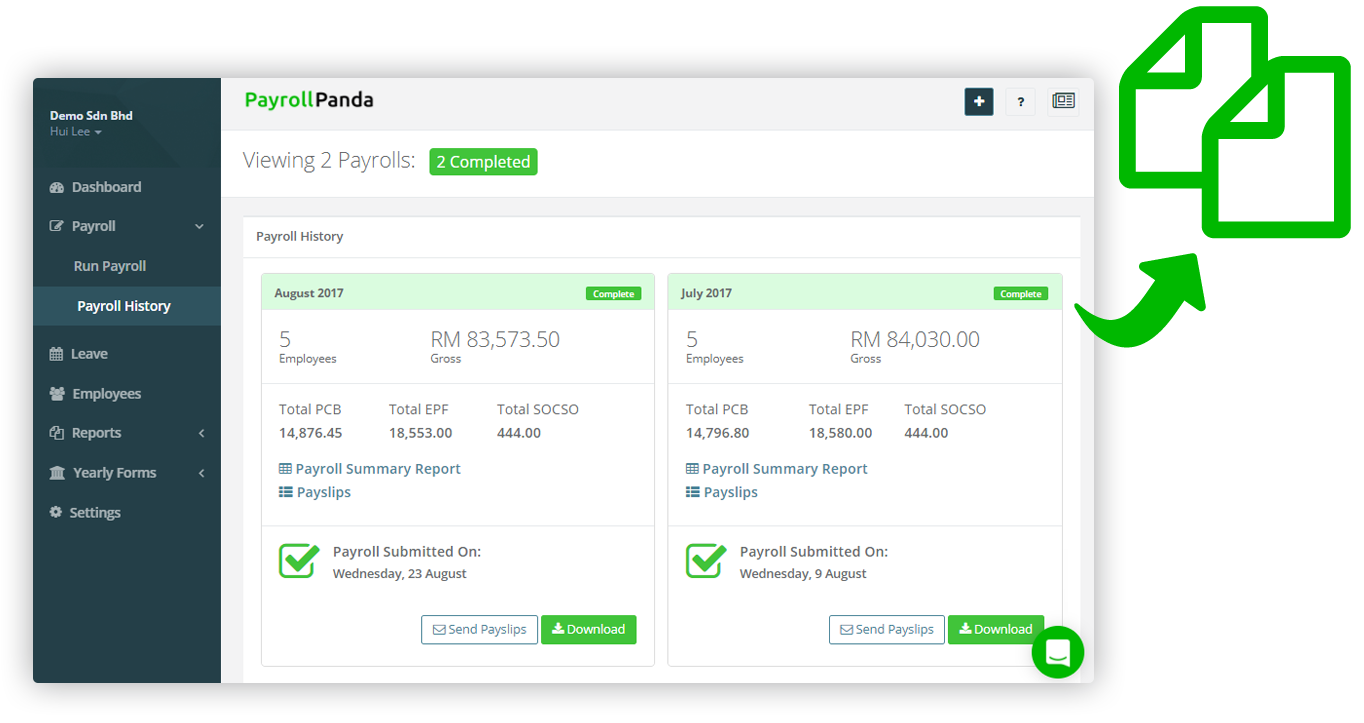 Monthly Form Generation
Auto generation of monthly statutory forms for payment of statutory bodies such as Form A, Form 8A and Form CP39.
Yearly Form Generation (E/EA)
Form E and Form EA will be generated with all figures and information filled accurately by our app.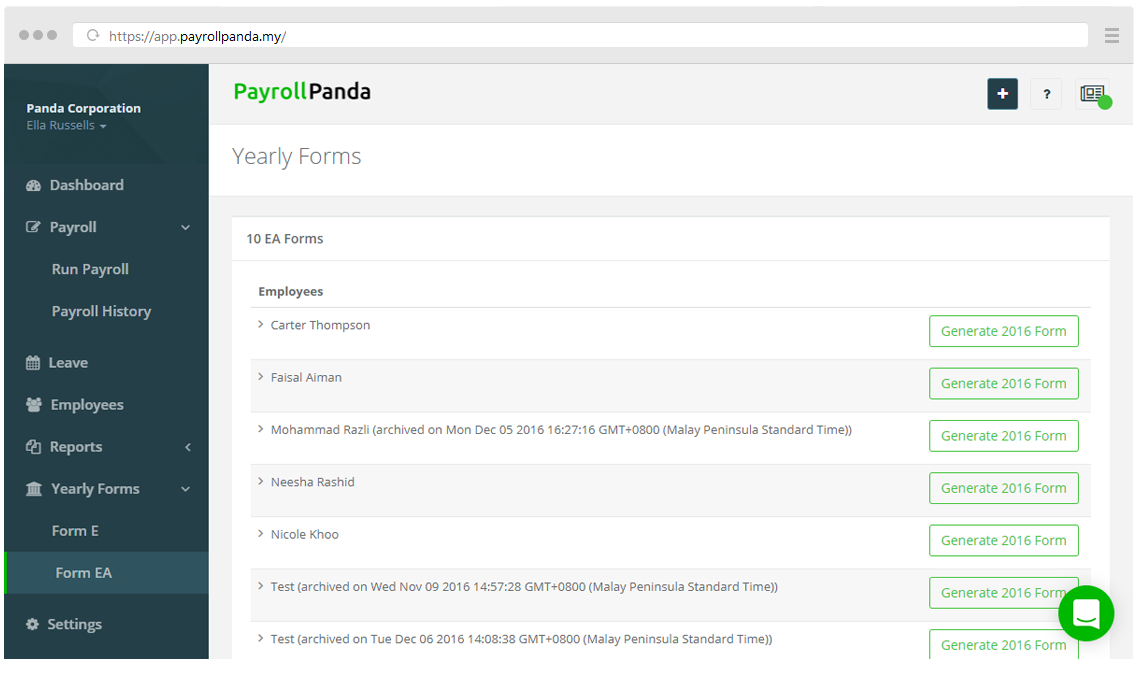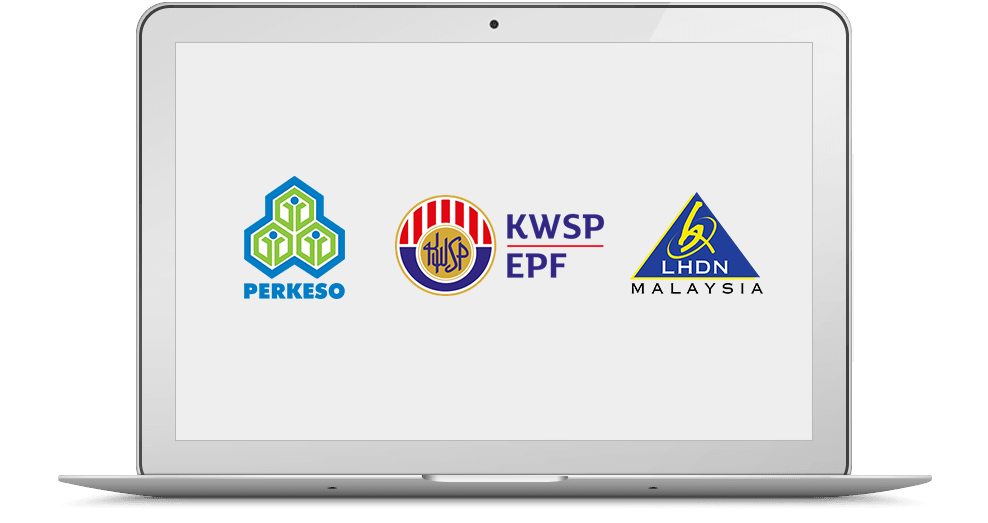 Online Submission
Upload the auto-generated files online for statutory payments and submission of yearly forms.
Try us now and run your first payroll for FREE
No Obligations or Credit Card Details Required
Get started
Copyright © 2023 Payroll Panda Sdn Bhd. All Rights Reserved.